Preview: JHN EBP Series | Module 1: What is EBP?
Note: This preview includes only module 1
---
The model and tools featured in this course are based on the 3rd edition of the JHNEBP Model and Guidelines Book released in 2017.
---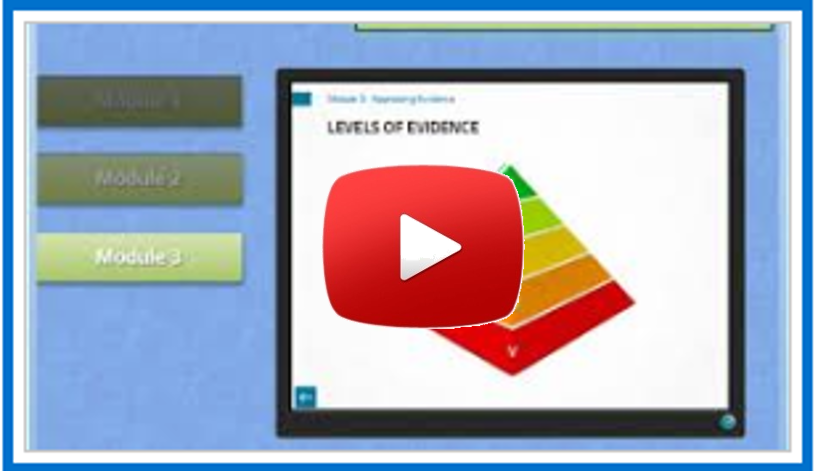 The Johns Hopkins Nursing EBP Model is a powerful problem-solving approach to clinical decision-making, and is accompanied by user-friendly tools to guide individual or group use. It is designed specifically to meet the needs of the healthcare professional.
This course is an engaging online experience, containing interactive elements, self-checks, instructional videos, and demonstrations of how to put EBP into use.  The course follows the EBP process from beginning to end and provides guidance to the learner on how to proceed, using the tools that are part of the Johns Hopkins Nursing EBP model.
---
If you would like to register for the complete series, click here to learn more.
Target Audience
The Johns Hopkins Nursing EBP series focuses on the use of EBP to solve problems faced by bedside nurses, nurse educators, and nurse managers and leaders. It is designed for individual nurses or for broad use by health care organizations and schools of nursing.
---
Discounted pricing available for groups and institutions, contact us for details.
Learning Objectives
Define Evidence-Based Practice (EBP) 
Discuss the importance of EBP for nurses and health care.
Differentiate three forms of inquiry: research, quality improvement and evidence-based practice 
Describe the Johns Hopkins Nursing EBP Model