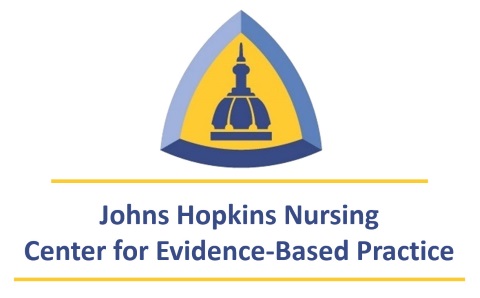 Thank you for your submission.
We are happy to give you permission to use the Johns Hopkins Evidence-Based Practice model and tools to adhere to our legal terms noted below.
No further permission for use is necessary.
---
You may not modify the model or the tools without written approval from Johns Hopkins. 
All references to source forms should include "© 2022 Johns Hopkins Health System/Johns Hopkins School of Nursing."
The tools may not be used for commercial purposes without special permission.  
If interested in commercial use or discussing changes to the tool, please email ijhn@jhmi.edu.
---
Available Downloads:
2022 JHEBP Tools
2022 JHEBP Tools- Spanish version
2022 JHEBP Tools- Chinese version
2022 JHEBP Tools- Portuguese version
---
Would you like to join us?  Group rates are available, email ijhn@jhmi.edu to inquire.
EBP Boot Camp: We are offering a 5-day intensive Boot Camp where you will learn and master the entire EBP process from beginning to end.  Take advantage of our retreat-type setting to focus on your project, collaborate with peers, and get expertise and assistance from our faculty. COMING in 2024!
EBP Skill Build: This 3-day virtual workshop gives you a front-row seat to our EBP training and provides every participant with the guidance and support they need to get their EBP projects started.